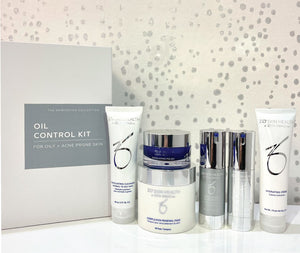 Clears away surface oil and impurities without leaving skin feeling stripped or dry.
Exfoliating Polish (16.2 g / 0.57 oz.)
Ultra-fine magnesium crystals exfoliate dead skin cells for all skin types to instantly reveal smoother, softer, and glowing skin.
Complexion Renewal Pads (60 pads)
Moistened pads help minimize surface oil and exfoliate pore-clogging dead skin cells and dirt.
Exfoliation Accelerator (30mL / 1 fl oz.)
Glycolic and lactic acid complex that aids in the removal of dead skin cells while providing calming and soothing benefits with an aloe, green tea and chamomile blend.
Hydrating Crème (58g / 2 fl oz.)
Temporarily relieves symptoms of severely dry skin while calming skin to soothe visible irritation and replenishing skin's natural moisture to aid in skin recovery
Wrinkle & Texture Repair (30mL / 1 fl oz.)
Featuring a microemulsion delivery system, Wrinkle + Texture Repair is a high-potency retinol that reactivates the process of skin renewal to restore natural hydration, visibly improving the appearance of wrinkles and refining skin texture.